Amanda Serrano vs. Yamileth Mercado
Cleveland, Ohio, USA 29/8/21
World Boxing Council featherweight Champion Amanda Serrano, will defend her title against WBC super bantamweight champion, Yamileth "Yeimi" Mercado, on Sunday, August 29 in Cleveland, Ohio, broadcast by PPV by Showtime.
Serrano, considered one of the finest female boxers in the world, has a record of 40 wins with 30 knockouts, one loss and one draw. "Yeimi" has 18 wins with 5 knockouts and 2 losses.
In a press conference in which this event was presented, Yamileth said she was very grateful and excited for this opportunity, promising thrilling action.
"I guarantee a war between two champions, where we both so want to win. Women`s boxing will totally steal the spotlight. I am a strong fighter, who is very hungry, and the big winner will be the fans."
Amanda Serrano thanked "Yeimi" for having accepted the challenge and assured that the fight between them will be memorable.
"Yamileth is a true champion, a Mexican warrior, and our styles will light fireworks. I have always fought the best, and this time I will do it against a true champion."
Ring war between Mexico and Puerto Rico will be the main endorsement of the evening starring by Jake Paul (3-0-0) against the Mixed Martial Arts champion, Tyron Woodley.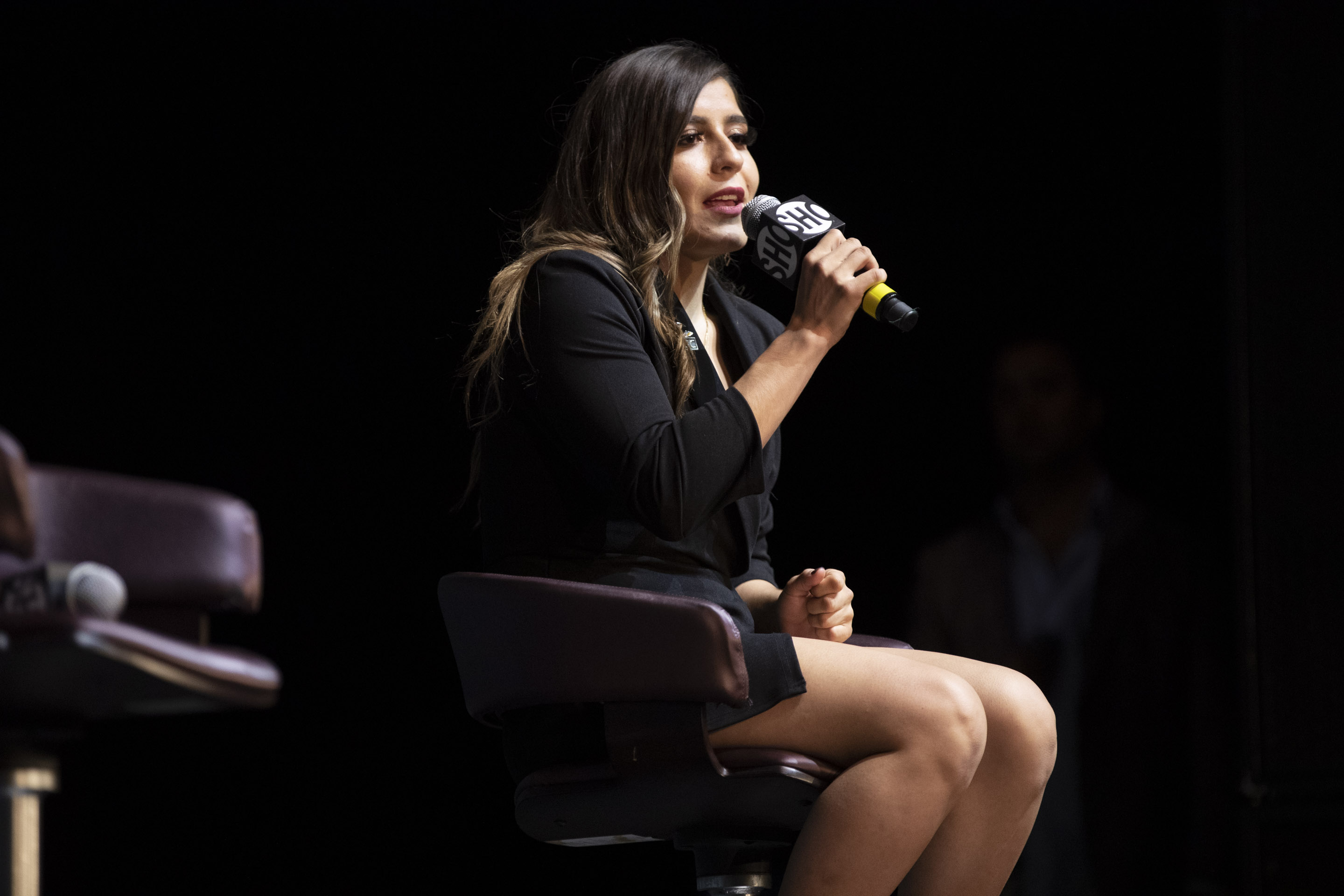 (by Kristian von Sponneck)
Subscribe to our new YouTube Channel starting soon with the latest boxing news and results, gossip and information from around the world. Just click the image link below:
For the list of boxing events we will cover live with and with unofficial scorecard (main event), click the following link > Live Boxing Results & Events<