The Mayor of Kiev, Ukraine, Vitali Klitschko, met with the new world heavyweight champion, Ukrainian Oleksandr Usyk, to congratulate him on his recent triumph over Brit Anthony Joshua.
"Once again I congratulate you on your victory and I want to present you with a symbolic gift. You now have three heavyweight championship belts, but you still do not have the WBC belt in this category. And you will definitely will win it!
"I want to present you the first belt from the WBC with a Ukrainian flag, which was made for the WBC Convention that took place in Kiev in 2018. This is for you to keep motivated! "Klitschko said.
Usyk thanked Klitschko for his support. The champions also spoke via video link with WBC President Mauricio Sulaiman.
Usyk showed Mauricio Sulaiman the belt presented by Klitschko and pointed out that this would be the next title he will win.
Usyk defeated Joshua by unanimous decision and captured the IBF, WBA and WBO heavyweight titles.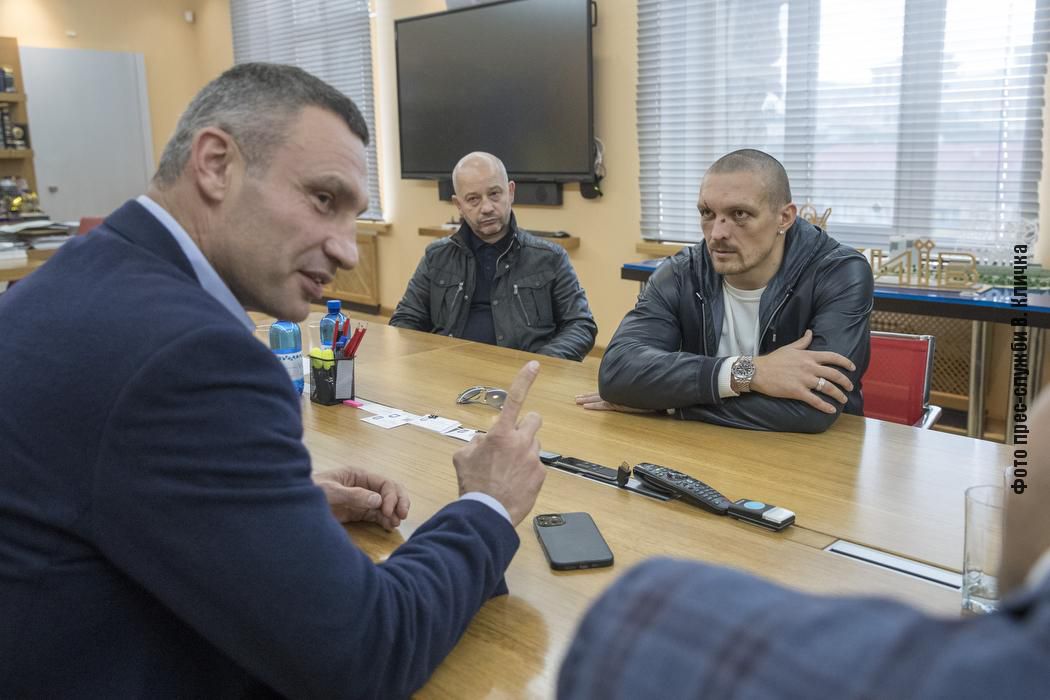 Subscribe to our new YouTube Channel THAT HAS JUST STARTED (latest video below – yes, all will take time) with the latest boxing news and results, gossip and information from around the world. Just click the image below or any of the images for all our social media:
For the list of boxing events we will cover live with and with unofficial scorecard (main event), click the following link > Live Boxing Results & Events<