Jermall Charlo vs. Juan Macías Montiel Result
Toyota Center, Houston, Texas, USA 19/6/21
World Boxing Council, middleweight champion Jermall Charlo, successfully defended his title, defeating the tough as nails brave as a lion Mexican contender Juan Macías Montiel, by UD, in the highlight, headlight, overdrive fight this Saturday, in the Toyota Center, Houston, Texas.
Jermall Charlo (32-0, 22 KOs) controlled the fight for long stretches, as brave Juan Macías Montiel (22-5-2, 22 KOs), withstood an above and beyond welter of firepower, fighting back with southpaw gusto throughout.
It could have over in the fifth when Jermall wobbled Juan with a huge right, backed him up on the ropes and unleashed a cascade of punches, but Juan came back with a fierce exchange leading to the bell, fully living up to his famous name.
Jermall`s Coach Ronnie Shields was advising him to use his jab. But in spite of his exceptional, diverse and resourceful boxing ability, Jermall`s right eye was swelling from an increasing amount of left hooks which were piercing his guard.
Two well timed right crosses wobbled Juan in the twelfth. His answer was to go to the body and slam one big right to the head. Gangling and unconventional, his superb physical condition and true grit kept him in the fight and competitive, yet outgunned. Both men who were very tired from their titanic efforts, smiled and embraced. It takes two to make a classic…or even tango!
Jermall proudly put on the WBC shirt, our President Mauricio Sulaiman handed him, as a mantle of deserved victory. He`d really earned it and the WBC Freedom Belt, fulfilling his promise to accomplish a show to remember in front of his cheering fans. A triumph to savour for many years.
And with this magnificent triumph, Jermall won that Freedom Belt, which the WBC created as a special recognition to commemorate "Juneteenth", a date who the slavery was abolished in the state of Texas.
In the end, the judges saw Jermall win with points of 118-109, 119-109 and 120-108.
On the same night, world lightweight contender Isaac Cruz (22-1-1, 15 KOs) defeated former Mexican world champion Francisco "Bandido" Vargas (27-3-2, 19 KOs) by unanimous decision.
Former champion Angelo Leo (21-1, 9 KOs) defeated the skilled Aaron Alameda (25-2, 13 KOs) by majority decision.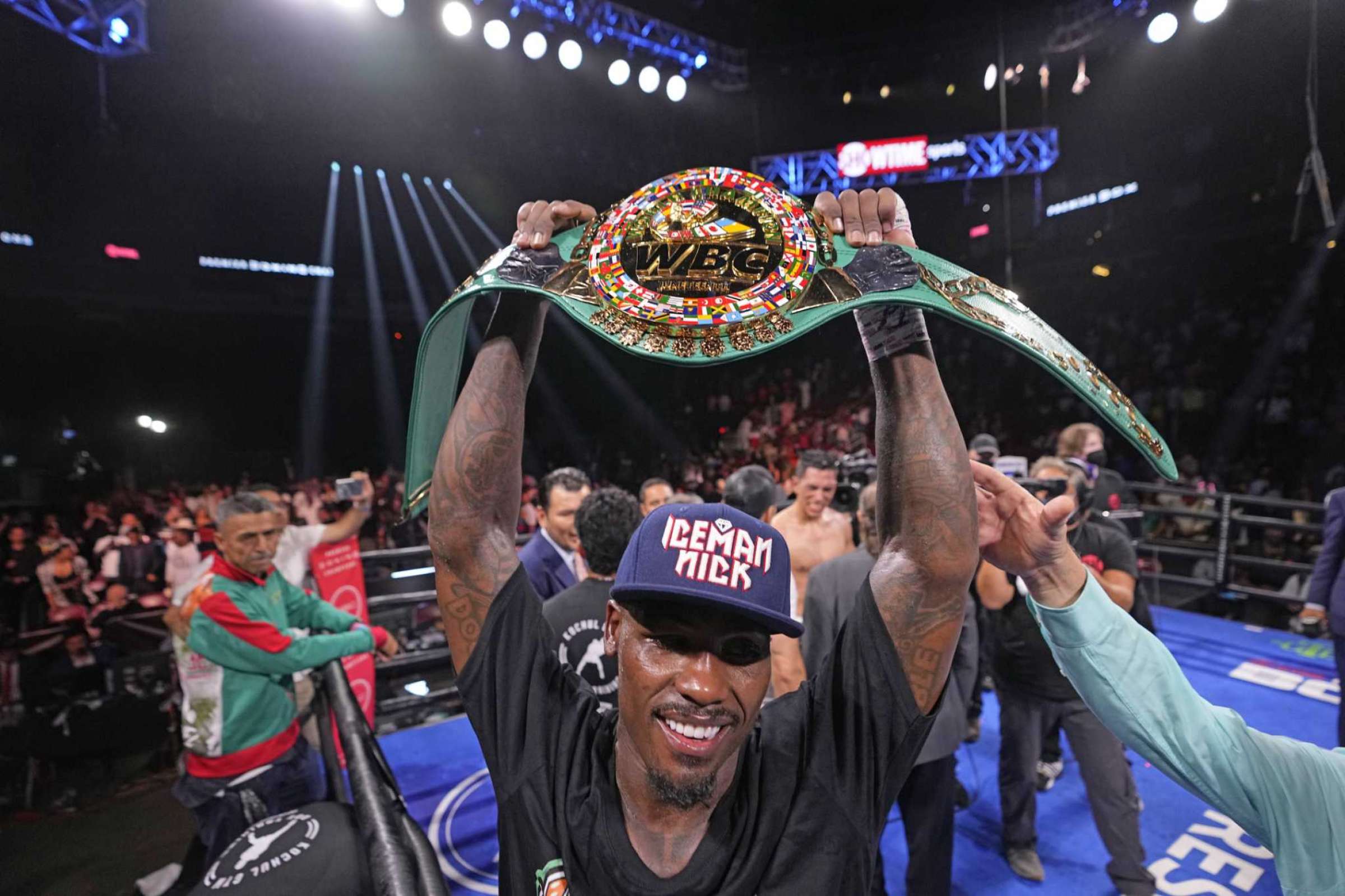 Subscribe to our new YouTube Channel starting soon with the latest boxing news and results, gossip and information from around the world. Just click the image link below:
For the list of boxing events we will cover live with and with unofficial scorecard (main event), click the following link > Live Boxing Results & Events<