Katie Taylor vs. Firuza Sharipova Result
M & S Bank Arena in Liverpool, England – 11 December 2021
Unified lightweight Champion, Irish sensational Katie Taylor, successfully defended her crown by defeating Kazakhstan Firuza Sharipova by unanimous decision at the M & S Bank Arena in Liverpool, UK.
It was 10 rounds of excellent boxing action, in which Taylor was at her best, to beat a difficult stubborn Sharipova, who never backed down.
Taylor prevailed 96-93, 97-92 and 98-92. With this result, Taylor raised her record to 20-0, with 6 knockouts, while Sharipova is now 14-2, 8 knockouts.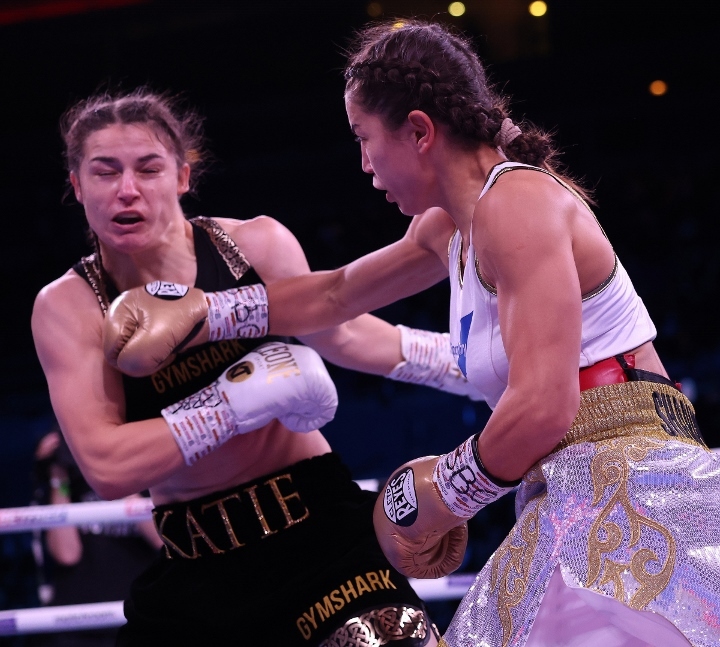 Subscribe to our new YouTube Channel with the latest boxing news and results, gossip and information from around the world. Just click the image below or any of the images for all our social media:
For the list of boxing events we will cover live with and with unofficial scorecard (main event), click the following link > Live Boxing Results & Event