Former world champion Pipino Cuevas, received deserved recognition for his brilliant career with the mural "Con el Puño en alto" at the Plateros Sports, Ecological and Cultural Center in the Álvaro Obregón town in Mexico City.
At the event, Pipino was accompanied by also great former world champions Humberto "Chiquita" González, Guadalupe Pintor and Isaac "Tortas" Bustos, as well as prospects Eduardo "Rocky" Hernandez and Juan Pablo "Pivi" Romero.
The famed knock out artist thanked recognition of the mural on the esplanade and hopes it will motivate young athletes of that community.
Former champion Lupe Pintor praised this type of recognition that is made in life to boxers.
Humberto González, great friend of Pipino, highlighted the career of the great champion and recalled his knockout style that enthralled fans around the world.
Gabriel Cisneros, director of Community Development and Infrastructure of the Álvaro Obregón Mayor's Office, recognized the career of Pipino Cuevas and hopes that athletes will follow his example, to practice a sport and lead an exemplary life. .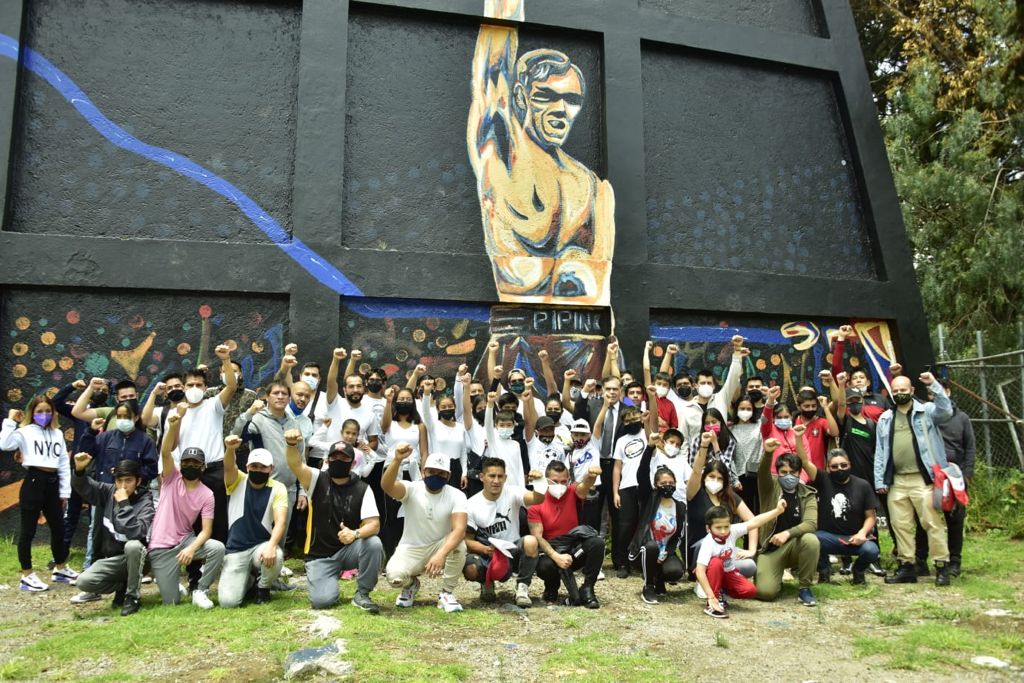 (by Kristian von Sponneck)
Subscribe to our new YouTube Channel starting soon with the latest boxing news and results, gossip and information from around the world. Just click the image link below:
For the list of boxing events we will cover live with and with unofficial scorecard (main event), click the following link > Live Boxing Results & Events<